Atherosclerosis is a type of disease in which the plaque builds up inside the arteries. Arteries were the blood vessels which carries oxygen-rich blood to the heart & other parts of the body. Plaque was made up with fat, cholesterol, calcium & other substances found in the blood. Over the time, plaque hardens & narrows the arteries. This will limits the flow of oxygen-rich blood to the organs & other parts of body. The exact cause of the atherosclerosis is unknown. Even though, studies showed that atherosclerosis is slow, complex disease which will starts in childhood. It will develop faster as age increased. Atherosclerosis can start when some of the factors damages the inner layers of the arteries. These factors may include:
Smoking
High amounts of certain fats & cholesterol in the blood
High blood pressure
High amounts of the sugar in blood due to insulin resistance or diabetes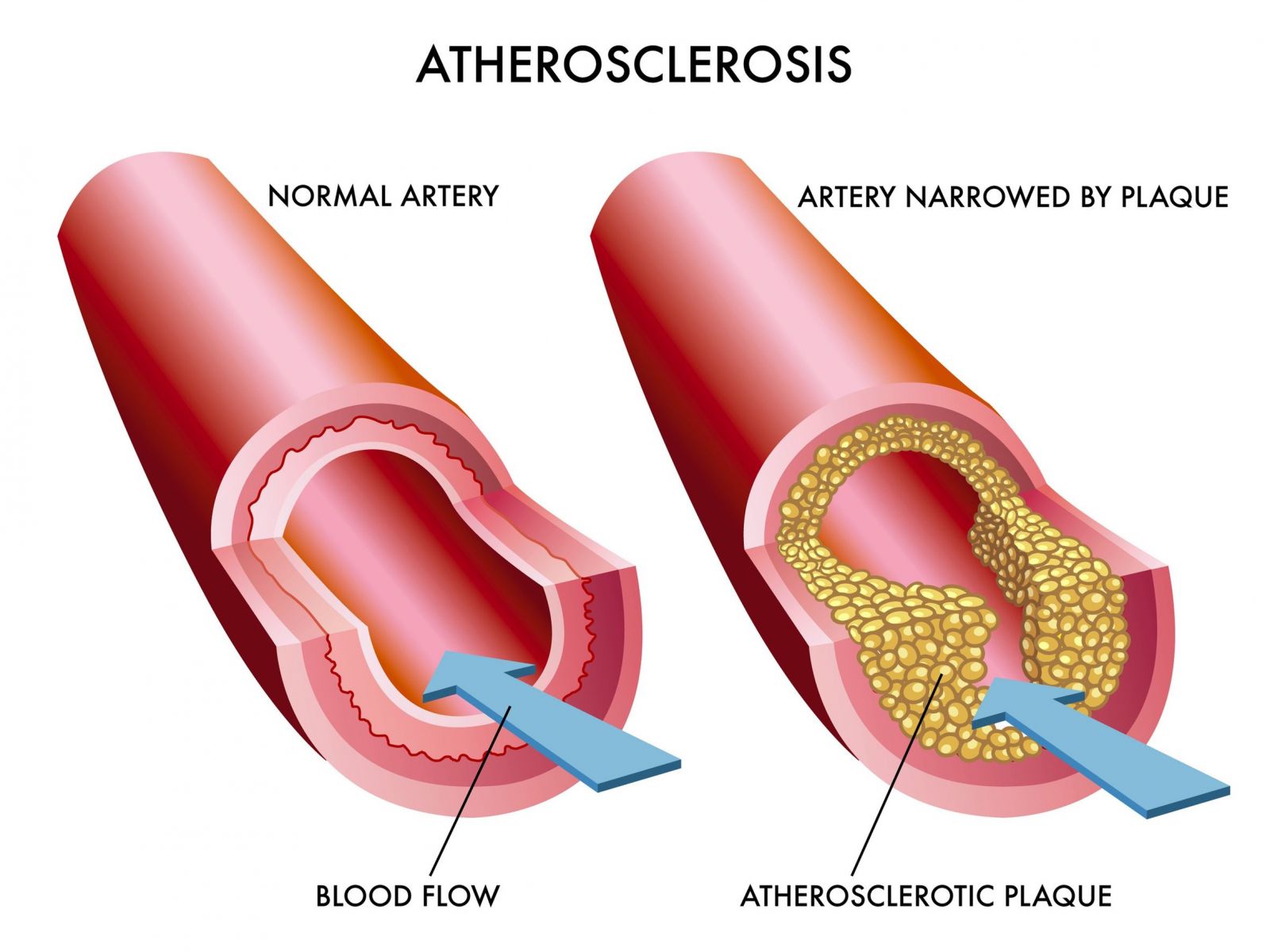 Atherosclerosis generally does not cause any signs & symptoms till it severely narrows or totally blocks the artery. Many of the people dont aware that they have the disease till they have any medical emergency, like heart attack or stroke. Some of the people will have signs & symptoms of the disease. Signs & symptoms will based on which of the artery was affected such as: Weakness, difficulty in breathing, headache, facial numbness and paralysis
Treatments for the atherosclerosis include heart-healthy lifestyle changes, medicines & medical procedures or surgery.
To Avail the Best Treatments CLICK HERE...!!!!