Asthma is a chronic disease which involving the airways in lungs. These airways, or bronchial tubes, will allow the air to come in & out of the lungs. If patient suffering with asthma their airways were always inflamed. They become even more swollen & muscles around the airways will be tightened when something triggers the symptoms. This will make it difficult for the air to move in & out of the lungs, which in turn causing the symptoms like coughing, wheezing, shortness of breath &/or chest tightness.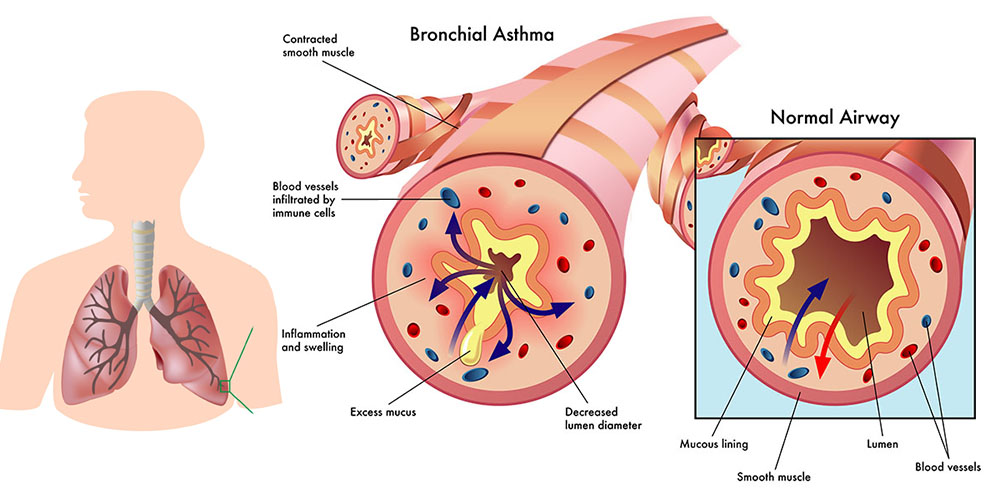 Obesity may worsen asthma symptoms & makes them even more difficult to manage. Simply being obese can put you at an increased risk of developing asthma. Weight loss was an important step toward having a better health for anyone who are suffering with overweight or obese, but possibly even more so for those who are suffering with asthma. Obese people along with asthma, who lost their weight, may experience improvement in the asthma symptoms also. Children who were obese are most likely to get diagnosis of asthma. Weight loss in the obese individuals with asthma may leads to fewer symptoms & less use of the asthma medicines.
To Avail the Best Treatments CLICK HERE...!!!!